End of June the balancr team had the pleasure of being in Copenhagen for Money20/20 Europe 2017. Organised for the second time, the 3-day fintech conference brought together over 4000 attendees and 200 companies from 70 countries. Making it the largest event focused on fintech in Europe — and probably the only event to have hairdressers and masseurs available for attendees.
We were excited to be attending, as this was our first time attending a Money20/20 event and also the first public event for showcasing balancr. We were looking forward to meeting lots of interesting people from the industry, getting feedback on balancr and also discovering what everyone else was working on.
It was a busy 3-days with loads of networking and lots of lessons learned. So in this post we want to share our experience from Money20/20 Europe 2017 with you.
General Impressions
The event was organised very well, and the organisers did a good job with their email communication with tips on when and where to pickup their badges and how to get to the venue — making sure everyone had a good experience. Although hiccups do happen and unfortunately for us there was an issue with the badge pickup at the Scandic hotel in the city centre. So we had to to travel to another hotel more outside the centre to get our badges. This took quite some time on Sunday-evening, but actual issuing of the badge was fortunately quite fast.
What we really liked was the openness and casualness of the event. For an event concentrated on finance and banking, you would expect it be filled with people wearing suits and to be quite formal. However, much to our delight, it was anything but formal despite the suits. There was even an app that pushed notifications about the programme and other Money20/20 Europe news on your smartphone. To also facilitate more networking opportunities, you could see all attendees and send a message to them via the app.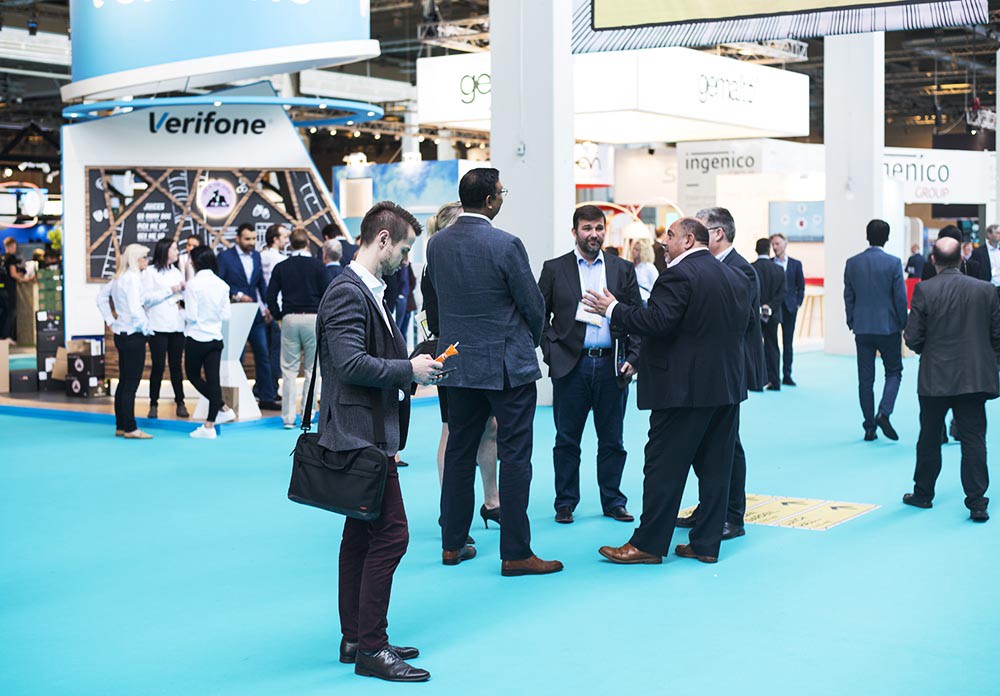 Striking up a conversation was a breeze and everyone was approachable. The great thing with Money20/20 Europe 2017 was the diversification of companies attending. With institutions like the Bank of England, established brands such as MasterCard, emerging startups and investors attending — every spectrum of the fintech industry was represented. Unfortunately, popular speakers like Jack Dorsey or Oliver Samwer were not to be seen anywhere in the exhibition area; they might have been hired specifically to show up on stage.
Showcasing balancr
Our base for Money20/20 Europe was in the Startup City at stand SU12. We set up camp for three days to let anyone who was interested to know what the benefits of balancr are.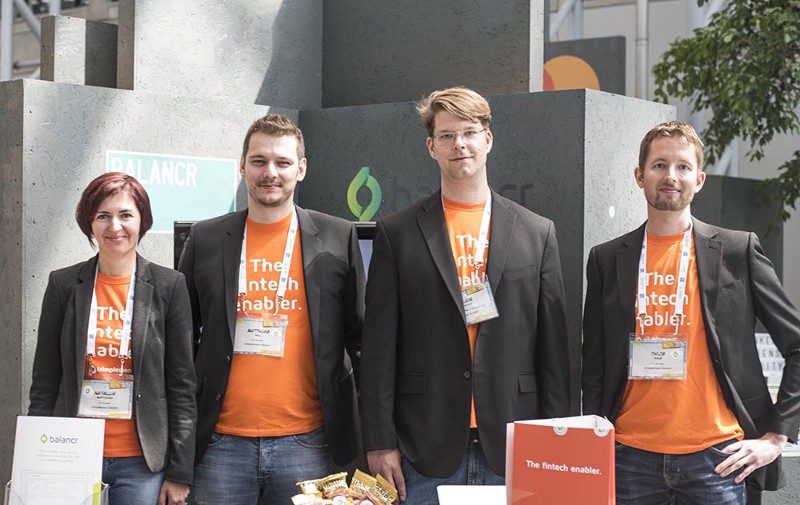 Leading up to the event, we developed a demo for the event. On site, we quickly realised that it wasn't really necessary for a conference where 3 in 4 attendees are C-level executives. Of course this might have been different if the focus of the event was more technical.
Nevertheless, we received a ton of valuable feedback and new ideas that we can work on. The most satisfying moment came when we validated that our product portfolio of balancr and CoreWallet complement each other by appealing to startups and enterprises respectively.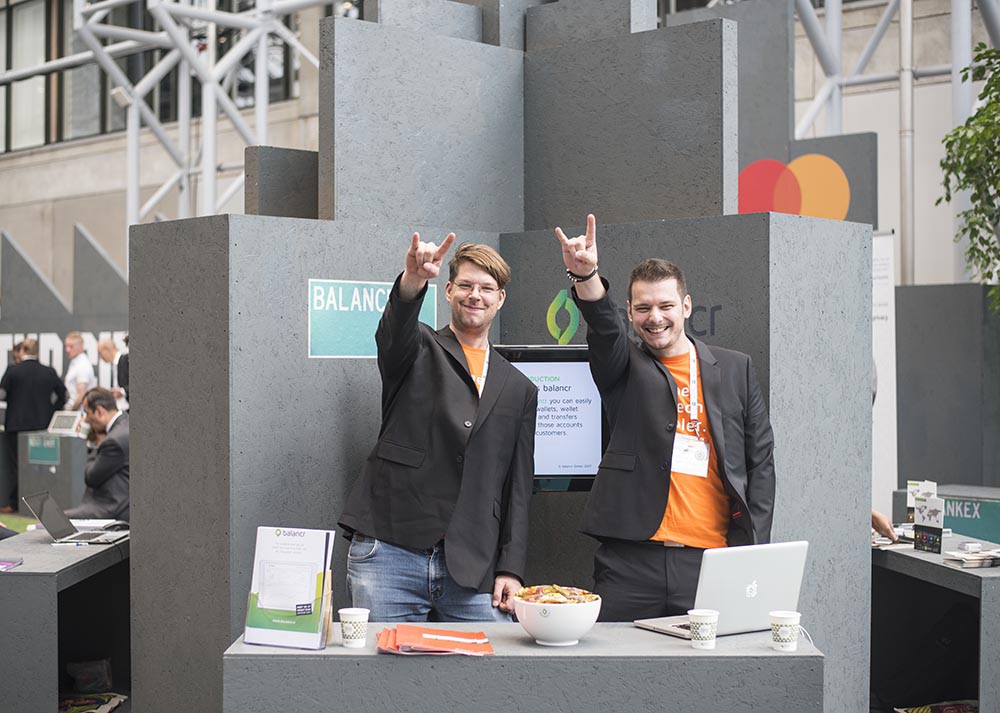 We originally debated whether we should book a stand at Money20/20, and it's a debate most startups probably have. But we found that having a stand allowed us to easily present balancr to more people.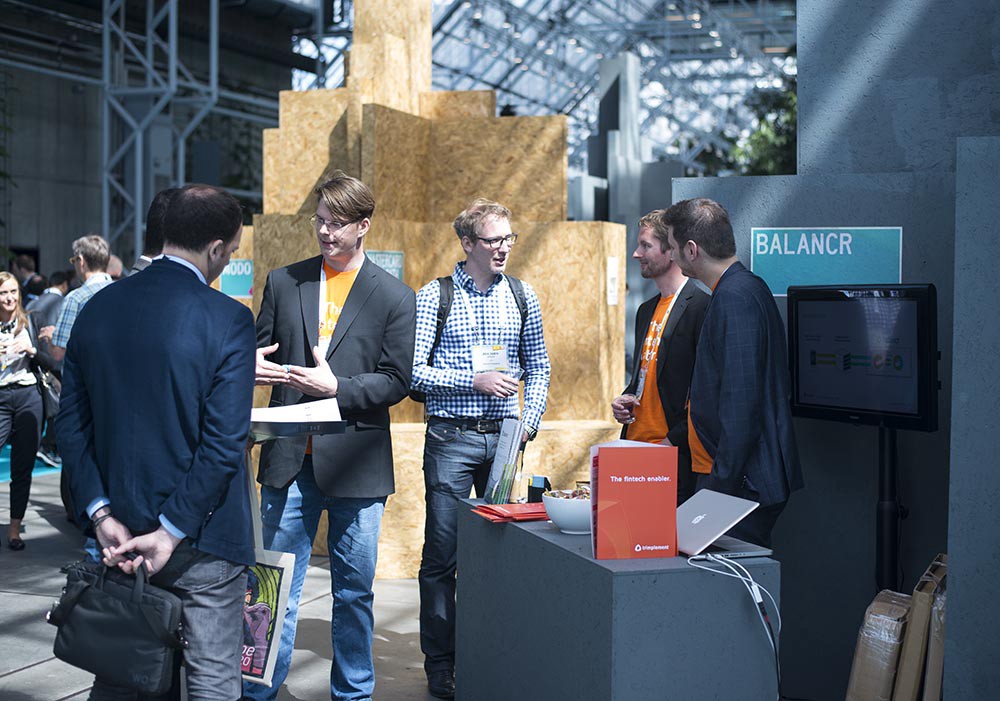 If you decide to have a stand at an event, we would recommend the following tips:
If possible, choose a strategic location with lots of foot traffic. For example, we got our stand assigned, but luckily it was facing a very busy passage.
Have some freebies available, but avoid hyped items that would override interest in your product
Be proactive in approaching people, don't wait for them to come to you
Show interest in what the other person is working on too
Have a presentation or video running in the background, great for drawing people to your stand
Don't forget your business cards, and have your phone ready to photograph the badge of those who forget theirs
Make notes of every conversation that you have; you'll be talking to lots of people and the risk of forgetting details is high
Fintech Trends 2017/18
One of the main reasons to attend an industry event like Money20/20 Europe 2017 is to also keep your ear to the ground on developing trends.
One of key takeaways from Money20/20 Europe 2017 was where investors are currently focusing their attention.
We've seen a wave of personal finance apps make their way to consumer hands, such as TransferWise, N26, and savedroid. But after speaking with different people we noticed a recurring theme where investors seem to be shifting their attention to fraud detection, identity management, and fintech infrastructure solutions.
With PSD2, the second Payment Services Directive on the horizon and requiring a lot of heavy lifting for the industry to comply it was no surprise to see a lot of companies providing solutions to help other companies adapt to the directive's new requirements by the end of 2017.
What was interesting to see were the strides startups are making in KYC (know your customer) processes. We saw products which can simplify the process with the use of biometric authentication or blockchain technologies. It will be interesting to see how things develop here, with each EU country having different regulations on accepted authentication processes.
Startup Pitches
While we attended some keynotes presentations, product announcements and panel discussions — we found ourselves glued to the startup pitches. This gave us the perfect opportunity to see what exciting products are being developed.
Money20/20 Europe's StartupPitch competition selected 12 of the most promising startups to pitch their business in just three minutes.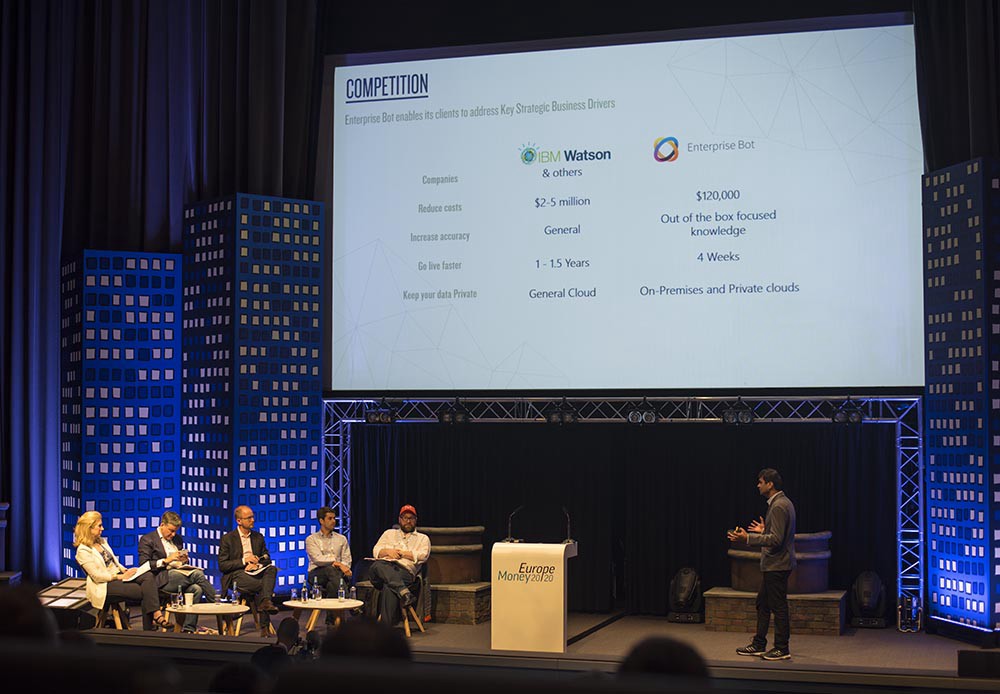 Among the contestants were:
Apexx: Consolidates all global payment providers into a single API
Enfuce: Card issuing and user authentication platform.
Enterprise Bot: Chatbot for conversational commerce.
EuropeOne: Borderless bank.
Flymble: Social flight booking website where you can pay for your flights in installments.
HiveOnline: Brand reputation management.
Mobility (website not available): A platform that helps you choose the best energy provider to save costs.
NewBanking: Managing anti-money laundering (AML), know your customer (KYC), payment transactions and data privacy on the blockchain.
Penstable: Invest pension savings into sustainable products and companies.
Penta: Digital bank for businesses.
Quantfol.io: AI based investment, robo-advisory.
Veriff: Identity verification solution
In addition to the startups above, last year's winner CrowdProcess were also on stage to present the progress they've made with their credit management solution.
As you can see from the list, there was a nice variety to the products being pitched. In the end, it was New Banking with their solution to manage your identity on the blockchain that won the competition.
Overall Money20/20 Europe 2017 was a fantastic event and the atmosphere had a good vibe to it, which made it really easy to network with others. If you're a young fintech startup looking to establish partnerships, Money20/20 is the event for you.
---
Money20/20 Europe 2017 was a blast. But much has changed in 2018, not only the location. Read our article on what we experienced at Money20/20 Europe 2018.
Images © trimplement GmbH, Cologne