When one thinks of fintech, Wall Street and Silicon Valley immediately come to mind — and maybe even Las Vegas. However, we should not overlook other places where innovation in financial technology is happening right now — happening big, that is. One such place is China, and this clearly showed during the Hong Kong Fintech Week. Attending it, we had the chance to gather interesting insights into the Asian fintech sector, spending 4 days with exciting pitches, thought-provoking keynotes, and extensive networking. So, here's Hong Kong Fintech Week, an experience report.
The Event
In 2017, the Hong Kong Fintech Week took place from October 23rd to 24th and then again from October 26th to 27th. The event has been around for a year now, but we attended it for the first time. The networking opportunities were considerable, as the session rooms of the Hong Kong Convention and Exhibition Center allowed for meetings with decision makers from all over the globe — the official Hong Kong Fintech Week online presence states that more than 4.000 attendees from well over 50 countries were present during the convention days. Compared to Money20/20 in Las Vegas, happening at the same time, we experienced Hong Kong Fintech Week as a relatively small convention, but with an enthralling line-up.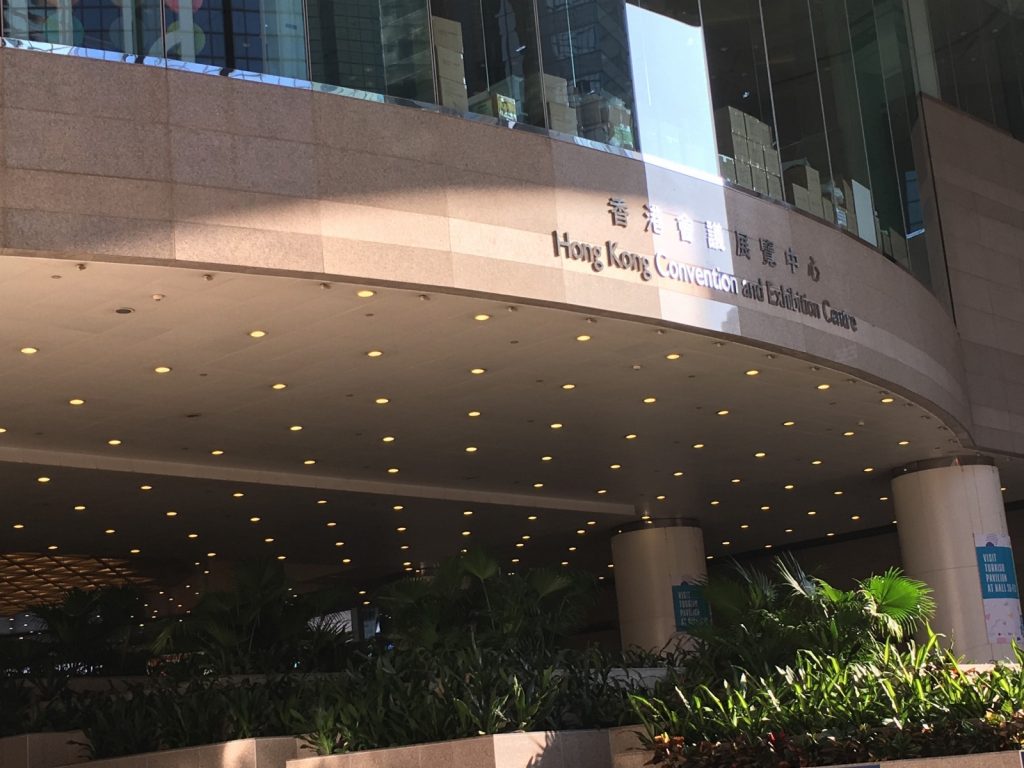 Hongkong Fintech Week is a project of Invest Hong Kong, short Invest HK. This organization's focus lies in promoting Hong Kong as an attractive location for various industries from overseas and mainland China. As part of this endeavor, InvestHK offers companies assistance in accessing the Chinese market. Invest HK is part of the Hong Kong government and as such responsible for Foreign Direct Investment. NexChange and the Finnovasiacommunity as partners to Invest HK, co-organizing the Hong Kong Fintech Week.
Using its extensive network, main organizer InvestHK gathered more than 300 speakers from global companies (including Citibank, Swiss Re, Baidu, Ant Financial and Facebook). The talks addressed various aspects of fintech, from cybersecurity to insurance technology to wealth management. However, two central topics dominated the event, overseen by NexChange and Finnovasia, respectively. Two entire days were devoted to each of the topics — a concise timeframe, given they are currently on everyone's lips: Blockchain and AI.
The Blockchain Days
Monday the 23rd and Tuesday the 24th October were dedicated to blockchain technology. Working with cryptocurrencies as part of our own eMoney solutions, it is a topic we are well acquainted with. As such, it provided a great entry point for us to quickly join the conversation. Only fitting for a fintech event: The schedule of the Hong Kong Fintech Week was completely accessible via an app. Thus it was easy to get accustomed to the event. Surprisingly, the same amount of "fintechnophilia" was not put into the food and drink supply. Don't bother pulling your eWallet — cash only for the Hong Kong Fintech Week catering.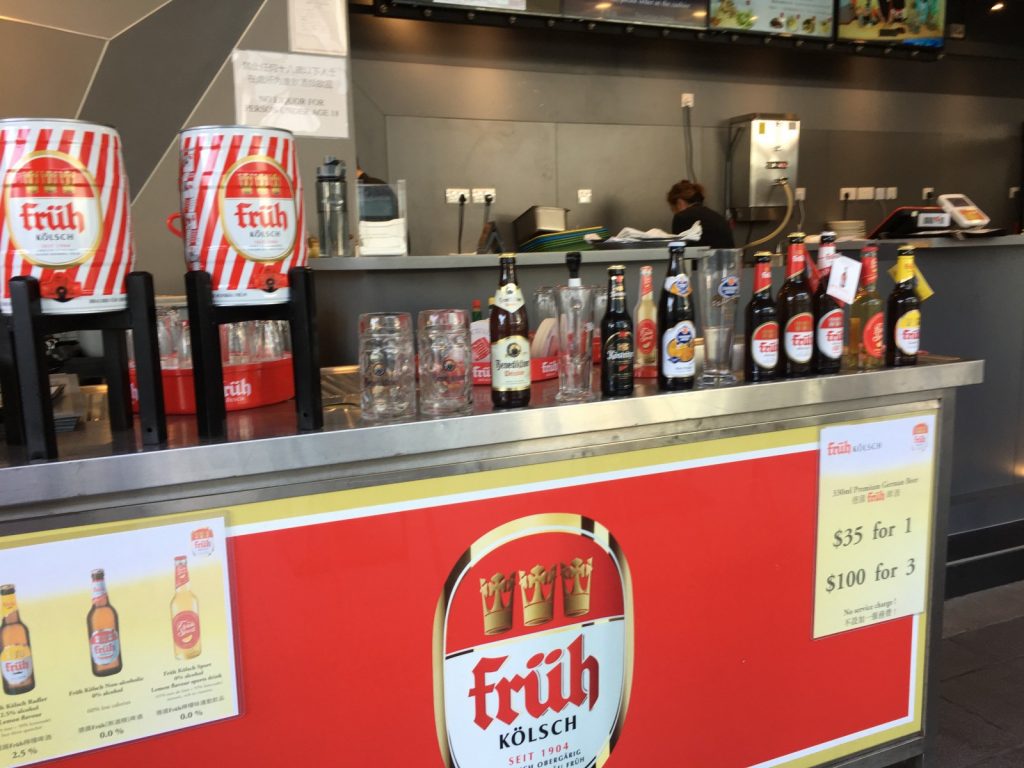 Yet, having spent your pocket change on your daily dose of coffee, you were all set to wrap your mind around the "whys" and "hows" of blockchain technology. Much attention was devoted to Initial Coin Offers. Some speakers offered best practices on issuing new ICOs, but the pressing question was how to combat ICO fraud. Aside from investors and fintech companies, national governments become increasingly aware of the problem — the announcement by the Gibraltar Financial Services Commission to develop a "Complementary Regulatory Framework" was received with much interest. A creative approach using blockchain technology outside of cryptocurrencies comes from Gatcoin, a company running a token-based incentive programme.
The A.I. Days
On Thursday 26th to Friday 27th, the event's focus shifted towards artificial intelligence. Living up to its name, Hong Kong Fintech Week gave prominence to Chinese companies and their A.I. strategies, proving that Silicon Valley is not the only place where machine minds can feel at home. Indeed, bringing together artificial intelligence and financial applications is a major research focus in the Far East, with companies like Alibaba, Tencent and Ping An taking front rank. Consistently, it was Ant Financial, a subsidiary of Alibaba, who presented a particularly interesting use case: They designed an image analysis software driven by machine learning. It reviews photos submitted as part of insurance claims and thus decides whether or not the client will receive a payment.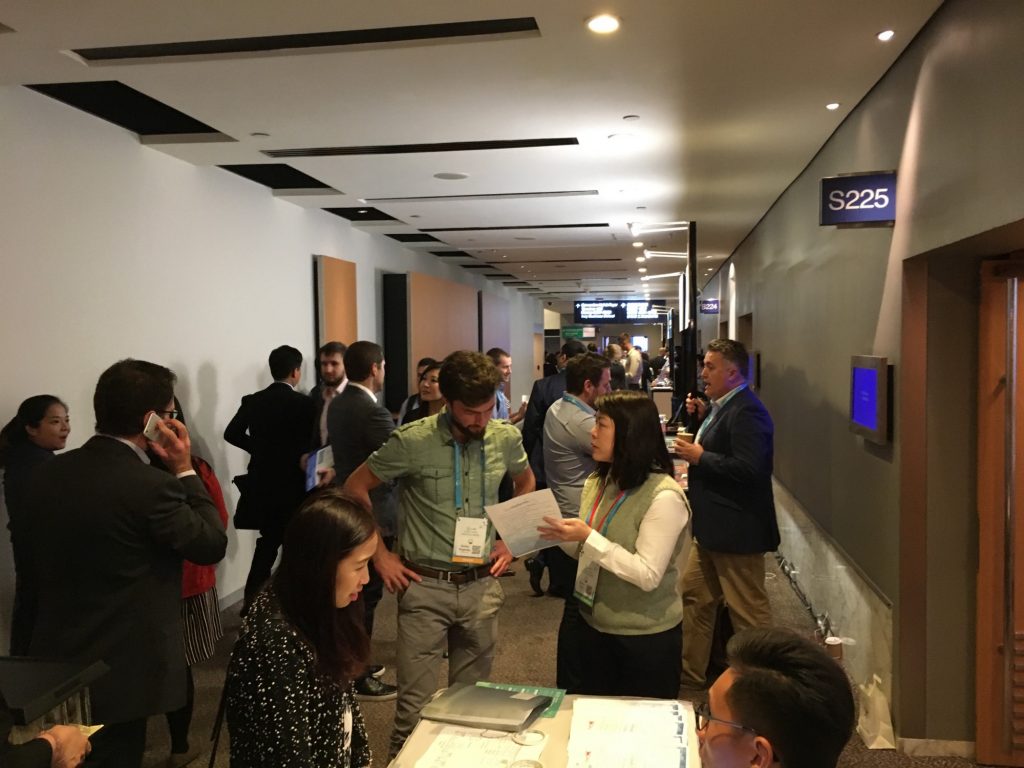 But wait, what would a convention be without socializing? Fortunately, the SuperCharger event on Thursday afternoon provided ample possibilities to do so. It started with one hour of company pitches, followed by a networking slot, which filled up our contact list. Thus prepared, we used Friday, the last day before our departure, to engage in more in-depth talks with new business partners about our product balancr.
The Conclusion
In conclusion, we experienced Hong Kong Fintech week as a very fruitful event, especially if you're planning to start a business in Hong Kong. It would be a convenient time; in our view, the Chinese fintech sector is ripe with innovation. Also, Hong Kong Fintech Week is well-organized, but not sure and benefits from governmental support, which explicitly aims at establishing Hong Kong as a global fintech capital. This offers interesting possibilities for big corporations as well as start-ups.
Our next-year trip to Hong Kong is already marked on our calendar, and we are hoping to meet as many interesting people there as we did this year.
---
If you would like to discover more about what balancr can do for you, just use our contact form here.
Images © balancr GmbH, Cologne