Every year Money20/20 conferences come to fintech cities all over the globe. Those events rank among the most important get-togethers for the finance and digital payment market. Stage talks by the who-is-who of the industry, networking areas and business opportunities with more than 1500 international companies — that's how Money20/20 Europe will be like this year, taking place at the RAI in Amsterdam from June 4th to 6th.
And we will be at Money20/20 Europe as well!
So long, Startup City
Money 20/20 Amsterdam is the fourth Money20/20 conference the trimplement and balancr teams participate in. Over the course of the last twelve months, we have been on three continents, meeting companies from all over the world with diverse business models.
One thing we realized: Each Money20/20 conference had a distinctive flair, attributable to its location and the prevalent mindset of the attendees (click the links for detailed reviews of the conferences).
Money20/20 Europe in Copenhagen: At the Money20/20 2017 we earned our spurs. Showcasing balancr for the first time, we received much valuable feedback, both on the software and on our way of presenting it at our small stall at Startup City. Our orange T-shirts turned out to be a major eyecatcher — and they have served us well on other Money20/20 events, too. Indeed, we were glad that Money20/20 was much more casual than we had expected. So, we fit right in with our startup.
Money20/20 US in Las Vegas: Regarding the atmosphere of the location, this Money20/20 was really one of a kind: The Venetian, a luxuriant hotel in the heart of Vegas, featured everything one could want out of a fintech event… as well as many things only loosely related, like a casino (of course). All in all, it was a little less diverse in terms of company presence than Copenhagen, but it radiated this American "anything goes" business acumen, that's hard not to get involved with.
Money 20/20 Asia in Singapore: Perhaps the most interesting Money20/20 experience we had so far as a sponsor. Singapore is a very clean city with technology permeating almost every aspect of life. Dealing with Asian customers pushed our promotion skills to the limit as we only had a very small kiosk at our disposal (the T-shirts helped us again, though). Blockchain and cryptocurrency regulation were the big topics at the conference, without being a prominent part of the agenda.
In a way, going to Money20/20 Europe 2018 will be like homecoming. But at the same time, it will be a premiere for us. We are leaving the minimalist setup of the fintech startup areas behind and maintain our own full-fledged booth.
No wonder, we are very excited about this: It's like landing the company rocket on an yet uncharted planet.
And trust us: The analogy is only fitting.
Come to booth H66 and see for yourself.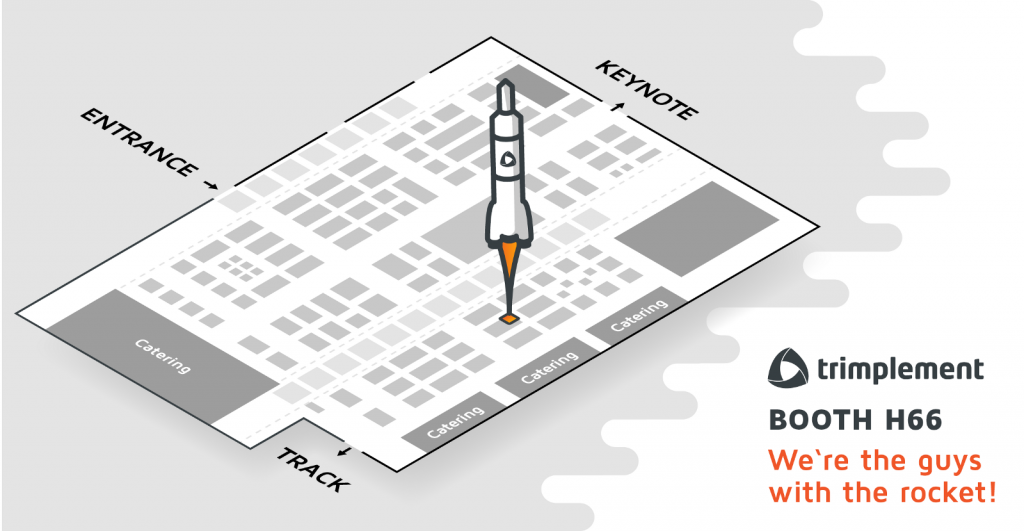 The Crew Is Ready, the Tech Is Well-Oiled
When setting out to brave the unknown, you need a strong crew to set the course. At Money20/20 Amsterdam, you will have the opportunity to meet with our three co-founders. Just approach them or stage a meeting beforehand. You can contact them via info@trimplement.com.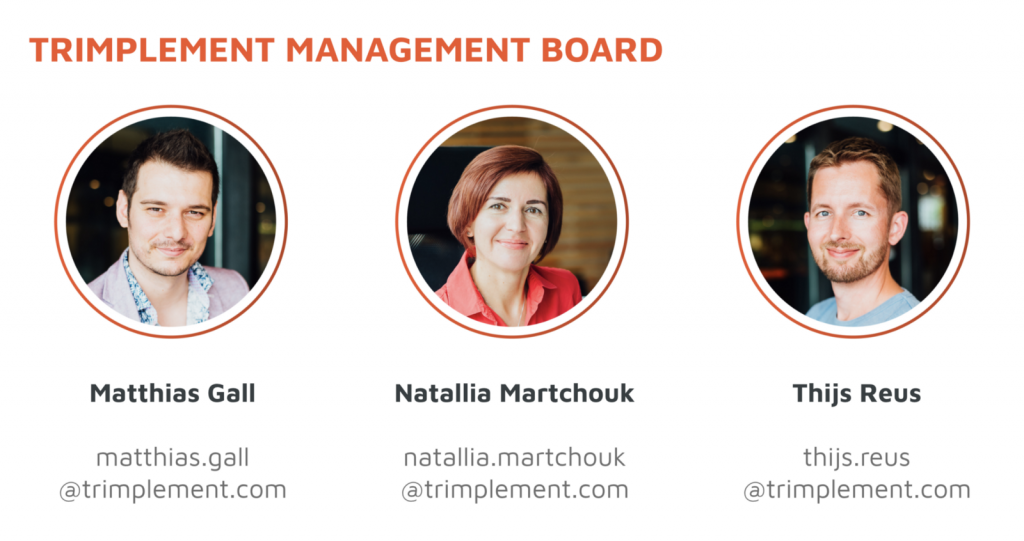 Speaking of which…
At Money20/20 EU, our company will present the powerful software solutions:
CoreWallet: The scalable solution for emoney and virtual account management.
CoreExchange: The adaptable white label cryptocurrency exchange platform.
balancr: The lightweight digital wallet for emoney and stored value, which can be integrated quickly.
It's the power of three!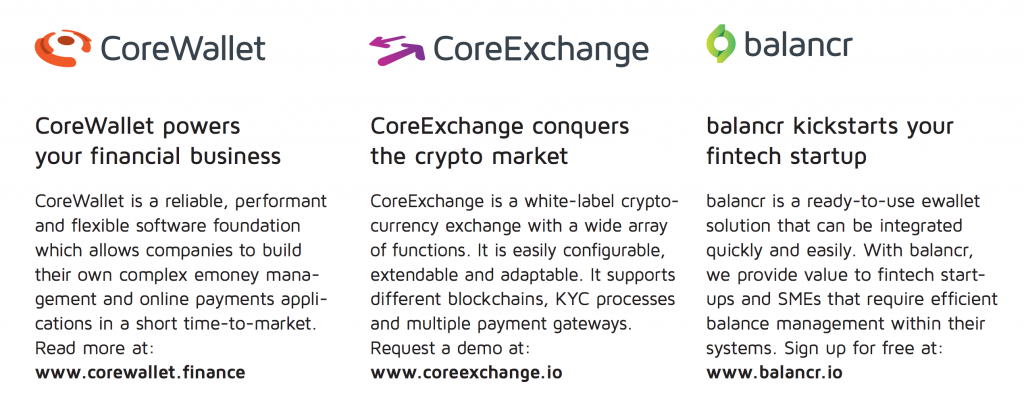 For more information on our products and our consulting and software development services, please visit the trimplement homepage.
No Boarding Pass? No Problem!
It's only a few weeks left until takeoff. If you don't have a ticket for Money20/20 EU yet, we can help: As a sponsor, we have a special discount code for you.
Use it in the ticket shop until May 31st to save 200€: TRM200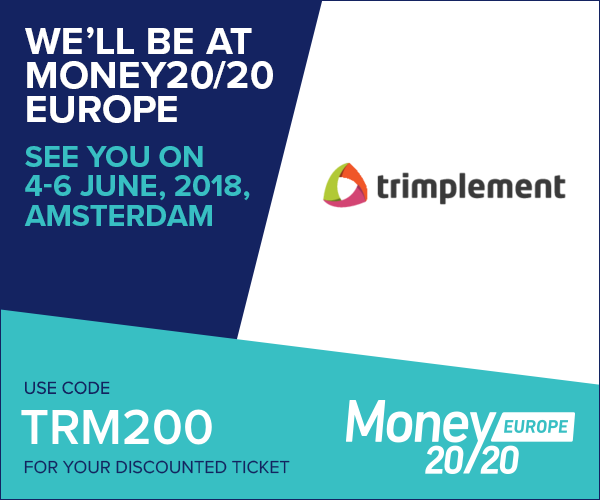 Come to the Money20/20 EU in June and meet us at the RAI, Amsterdam, booth H66!
---
We hope to see you at Money20/20 EU 2018. If you want to partner up with us and learn more about our particular fintech solutions feel free to send an email using our contact form.
Images © trimplement GmbH, Cologne