For over many years, trimplement has been active as a provider of emoney management software and digital payment solutions. But working for the fintech and finance sector, you have to accept one simple truth: Innovation warrants movement. To keep the pace in the ever-changing online sphere, you have to abandon old certainties and take bold steps forward.
So as it's the beginning of a new month, we reveal our exciting new project:
Fresh from the trimple-mint we present the TrimpleCoin. It is the first physical emoney coin on the financial market.
Right now, we are in negotiations with online wallet and payment providers to support our new currency. Users of such wallets can withdraw their online funds to have physical TrimpleCoins sent to them. They can store them in physical high-security wallet systems such as piggy banks or the sock drawer (ever tried to find something in there?).
Furthermore, when using their wallet balance for online payment, users will have the option to pay with TrimpleCoins instead – they simply have to send those coins to the other party in question, via insured letter.
Why TrimpleCoin?
We believe physical emoney is a growing market in Germany, given previous emoney solutions have neglected the haptic factor of such currencies completely. Finances have become an increasingly emotional field. And to truly feel a financial product, you have to touch it first.
Statistics support our argument: Germans love to carry physical money around. It's up to 103 Euros, as findings by Statista suggest. The reason, why they don't carry around the same number of debit or credit cards must be related to the unique design of physical currencies. That's why we stuck with the traditional circular coin look for our product.
Once TrimpleCoin has reached full maturity, we consider supplementing it with TrimpleNotes for larger amounts of emoney. A highly limited edition of the TrimpleCoin with the faces of the trimplement co-founders will be available for a special introductory price right from the beginning.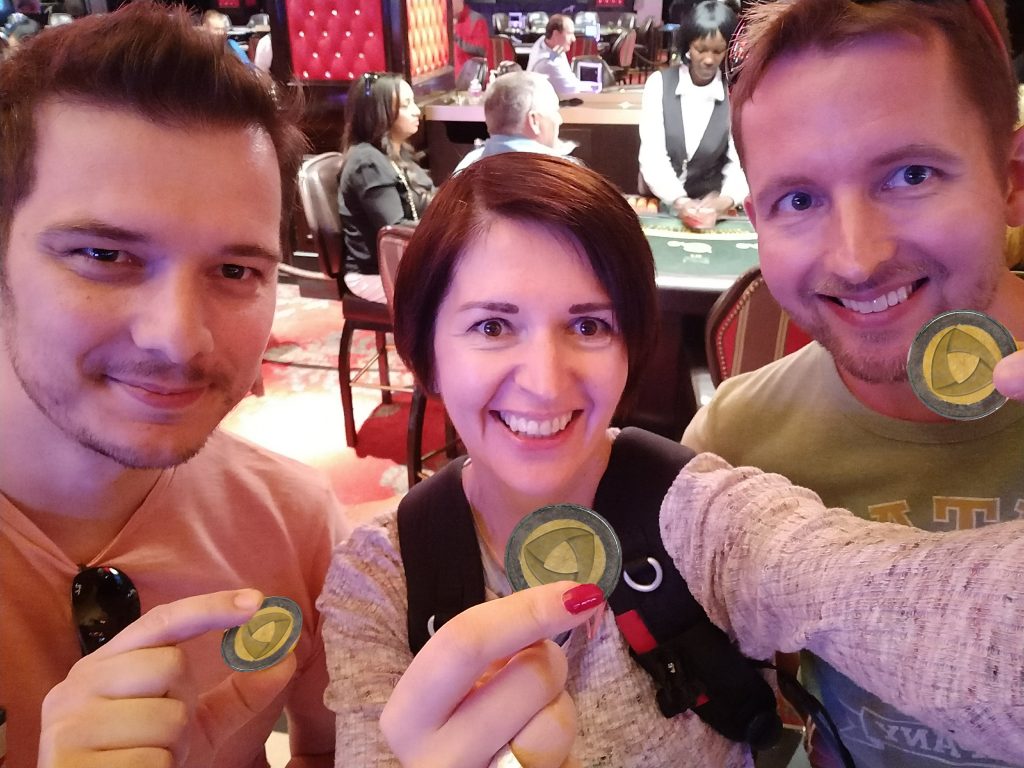 So, there's a lot to look forward to. If you want to get more information about the TrimpleCoin emoney coin, head over here. Or simply read the original business plan leading to this announcement.
May your wallets always be filled with TrimpleCoins.
---
If you need a software partner for the more serious business of financial applications and payment software, feel free to contact us.
Our company trimplement offers emoney software frameworks, as well as consulting and development services. Find out more on our homepage.