"Don't fear failure, learn from it." That's what my coffee cup says.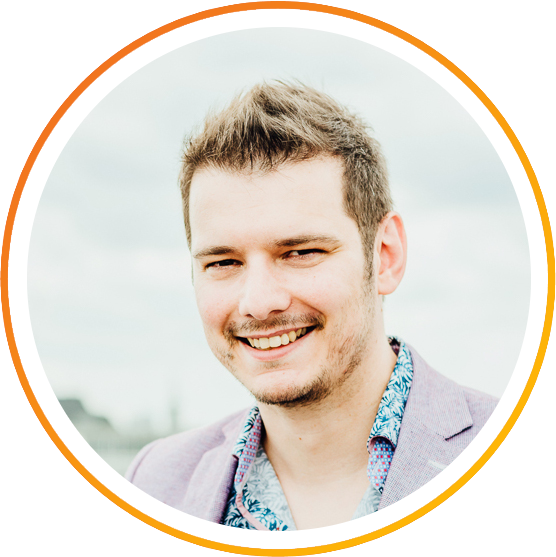 Easy for it to talk.
Sure, entrepreneurial mistakes can teach us valuable lessons. But honestly: Some failures are nothing you can just brush off. For instance, when you have launched a company and it goes downhill. You will have invested capital and time, plus you have employees you may not want to lay off. In hindsight, it might make a good story for a F*** Up Night. But wouldn't we prefer if it all had just worked out? A coffee cup does know nothing about the nuances of entrepreneurship.
I can speak from experience. Over a decade ago, my two co-founders and I established our fintech software company trimplement as a German limited liability company. As matters stand now, it turned out pretty well for us. A lot could have gone wrong, though, and I want to help aspiring entrepreneurs avoid such mistakes.
Here are some common failures newly minted company founders face – let me tell you, I know them from experience.
1. You Settle for the Wrong Company Type – Or None At All
For your business to work out, you have to put it on the right track from the start and that means choosing the proper type of company. Important factors here are limitations on liability, costs of incorporation, and share capital minimums as well as location.
For example, in Germany, you can launch:
A Gesellschaft bürgerlichen Rechts (GbR; company constituted under civil law): Not recommended, as it calls for personal liability, as GbRs are not legal entities. Accordingly, you don't have to go to the notary or register your company in a company register and there are no registration costs.
A Unternehmergesellschaft (haftungsbeschränkt) (UG; an entrepreneurial company with limited liability): The little sister of the GmbH (see below), comparable to the British Limited Company (Ltd.). It demands a minimum share capital of €1, but typically, individual founders put in €1000, give or take. You can update a UG to a GmbH later on.
A Gesellschaft mit beschränkter Haftung (GmbH; limited liability company): This one means business! You need €25,000 share capital, with half of it on the company account as a foundation. If you can afford it, start with this: The simple fact that you have to transfer €12,500 in capital resources into the company grants it more reputation and momentum as a serious endeavor.
Every country offers similar company types with slightly different requirements and distinct terminology. France and Belgium have the Société à responsabilité limiteé instead of GmbHs, Portugal has the Sociedade por Quotas and Sweden has the Aktiebolag.
So, it's easy to stumble over matters of location. While you may choose company types of other countries under specific circumstances, that often increases the paperwork. And might not be all that more profitable: In Germany, we would have been subject to double taxation if we had launched our company abroad.
2. You Choose the Wrong Partners
We have compared a company management board with a family before. But we should specify here that we mean "family" in a modern, less rigid sense. You and your co-founders are not stuck with each other like, for example, siblings are.
But in a way, you are a "chosen family". As co-founders and shareholders of a company, you are very tightly tied together. As you'll have to steer the company together through the coming years or decades, you should have built up mutual respect for and trust in each other. This is especially true if you and your co-founders' and shareholders' personalities contrast – and they very much should, as having different perspectives on a problem at hand is often beneficial. Directors and managers are appointed and can be replaced. But your co-founders are your co-founders.
Also, be wary of who to enter joint ventures with. Over time you will look out for possible project partners – either to help you with a specific dimension of your business or to put your product or services to use. Carefully assess revenue opportunities, the workload for your team and the regulatory implications of the partnership. You don't want to be stuck with responsibilities for projects that are outside your scope or collide with your business plan or company culture. But bailing out after the partnership has started might strike your reputation or even cause legal repercussions.
3. You Lack Good Lawyers
When igniting the spark of a new company, mind that you will cause an explosion of bureaucratic and legal workings. You will need proper terms, imprint, and privacy policy right from the start. And from there, legal requirements keep building and may eat up a significant part of your funding.
I can tell you: Good corporate lawyers are your safety net here. Not so much to represent you in court – ideally, it should never come to that – but to support you with all legal and regulatory assignments related to the company, intellectual property, or staff.
Also, you might have to have lawyers with expertise in specific fields at hand. Perhaps you operate in highly-regulated industries like finance or healthcare. There, changes in policies often demand quick but well-considered action to remain compliant. Take the recent upsurge in data protection laws like GDPR, for instance – for some businesses, those require a profound adaptation of their digital platforms. Legal support prevents your business from creating unnecessary errors and risks here, as legislative texts are often opaque for non-professionals. There are specific corporate law firms where you can get a good spread of competent lawyers from different fields. You don't have to go with an international law office from the get-go, but at a certain phase of business growth, it will become inevitable.
4. You Stumble Over Hiring
Whatever you do, make sure you can build up your staff quickly and sustainably. Here in Germany, you often see the term "Fachkräftemangel" (skilled worker shortage) thrown around. And from my experience, I must say: It's real. Finding skilled software engineers can prove difficult in Germany.
That's why we expanded our search radius from early on, to address candidates from abroad. But keep in mind: You will have to deal with legislation (again: good lawyers!) and administrative bodies. All the more so if your employee needs a working visa, but also if you offer remote vacancies.
However, hiring abroad is well worth the while. We had good experiences with our culturally diverse team. It earns fresh perspectives and impulses.
5. You Don't Get Familiar With Your Market
You have a business. You have a product. But that doesn't get you far if you don't have a market. Many companies perform beyond their capabilities because:
They fail to validate their market
They fail to monitor their competitors
They fail to understand their customers.
The third entry, I can't stress enough: Your success stands and falls with how accurately your product or services meet customer needs, values and expectations. In fact, many companies start out of a need and yours probably isn't the exception. Ideally, you already know about the problem your company solves or already have a client asking you to work on a specific issue.
However, having a clearer picture of your potential market is crucial: Draw up customer hypotheses and verify them to get a grasp on a few typical customer templates, complete with demographics, budget and pain points. This will involve a fair bit of research upfront, featuring personal interviews, online surveys and data-gathering on part of your sales and marketing departments.
Yet, it's better to do it in the early stages and revalidate as you gain insights and grow. Customers are only one aspect, as I mentioned: Understand the country or countries you operate in. They may differ in trends, level of digital transformation, business culture, regulations, etc. which impacts the local customer base as well. What's more, keep a wary eye on your competitors: Where are they successful, and where do they leave openings for you to push into?
Your goal is to establish sales routines across multiple channels first and then to reach product-market fit. This means that you no longer need to make much effort to sell your product but that customers seek it out as they recognize your brand. Once that point has been reached, scaling becomes the next priority.
6. You Don't Learn From Failures (and Successes)
You're still using the same business plan that you drew up in your first year?
Then you are probably not utilizing the full potential your company can muster. No industry is static and it's best to remain flexible and own your failures.
As an entrepreneur, I have embraced the fact that I will inevitably make mistakes. However, notwithstanding my coffee cup, it's the job of founders and directors to eliminate sources for company blunders – and avoid repeating them after they happened. That requires establishing a healthy corporate error culture, being open to customer, partner, employee and investor feedback, and being open to actually changing something.
And don't write off successes, either – the small ones, in particular. Share them with your team for motivation boosts. Monitor your project management, operations, sales and marketing activities closely. If something works there, maybe you can transfer it to other areas of your business with a little thought put into it.
In addition, pay attention to your industry, your competitors, and your partners. If they have success, ask yourself why, but don't adapt their strategies without matching them against your business principles.
—
Whatever you do: Take your failures or hardships as an entrepreneur with a grain of salt. It's a part of every business. Just don't allow it to be its endpoint.