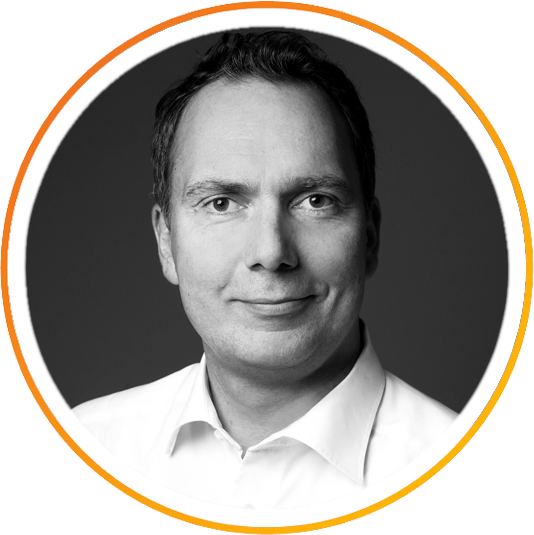 E-commerce is a growing market – but it's not taking place entirely within single online shops. By far not. Online marketplace environments have cemented their presence all over the web, be they specialized in dealing with certain types of goods or all-in-one digital warehouses. In addition to retail, service platforms and even comparison portals have found their niches as well. In short: We live in the age of the platform economy – driven by smooth-flowing online payment solutions.
Yet sometimes the last part is more wishful thinking than reality. Payment processing requires a payment gateway designed for the specific transaction flows, which occur in marketplaces. And if you want to design such a well-functioning solution yourself, you can turn it into a business case on its own.
Of course, there are things to keep in mind, from a business perspective. In this second part of our Article Series on Payment Gateway Building, we give you an overview of those. Here are five topics to consider when building payment gateways for marketplace platforms.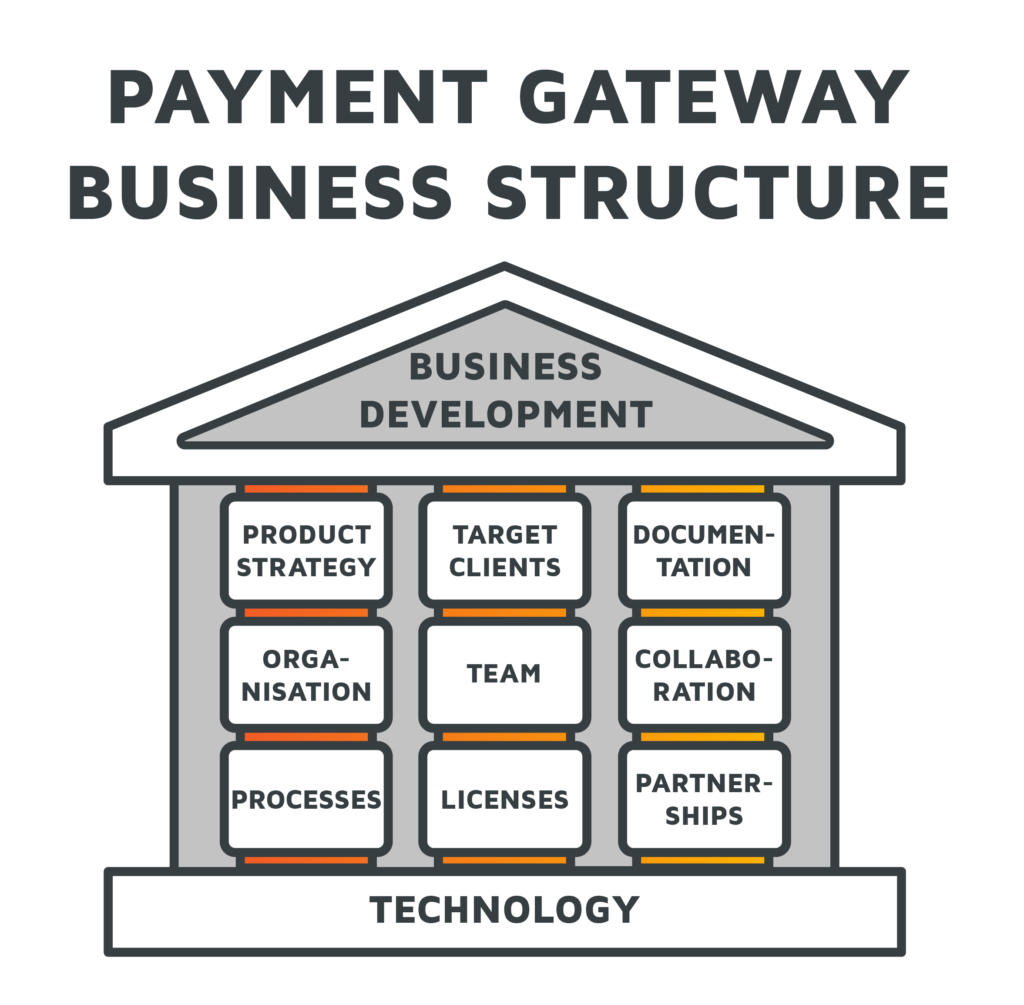 1. Introduction
Payment Gateways Provide Infrastructure
Payment Gateways are the infrastructure on which transactions support commercial activities. Nevertheless, they are invisible and act in the background without much publicity. Building first-rate payment gateway technology is tempting for many, especially for technically experienced teams. But a number of non-technical topics should be considered to avoid building great technology without clients.
The Rise of Ecommerce Platforms
Before the platform economy started, standardized online shop offerings were at the forefront. However, with the rise of the platform economy, led by companies such as Amazon, Uber, the so-far dominating business models were expanded by additional parties. Marketplaces have been known for millennia but harnessing the power of technical advantage they went fully digital, providing benefits by matching customer needs with merchant offerings.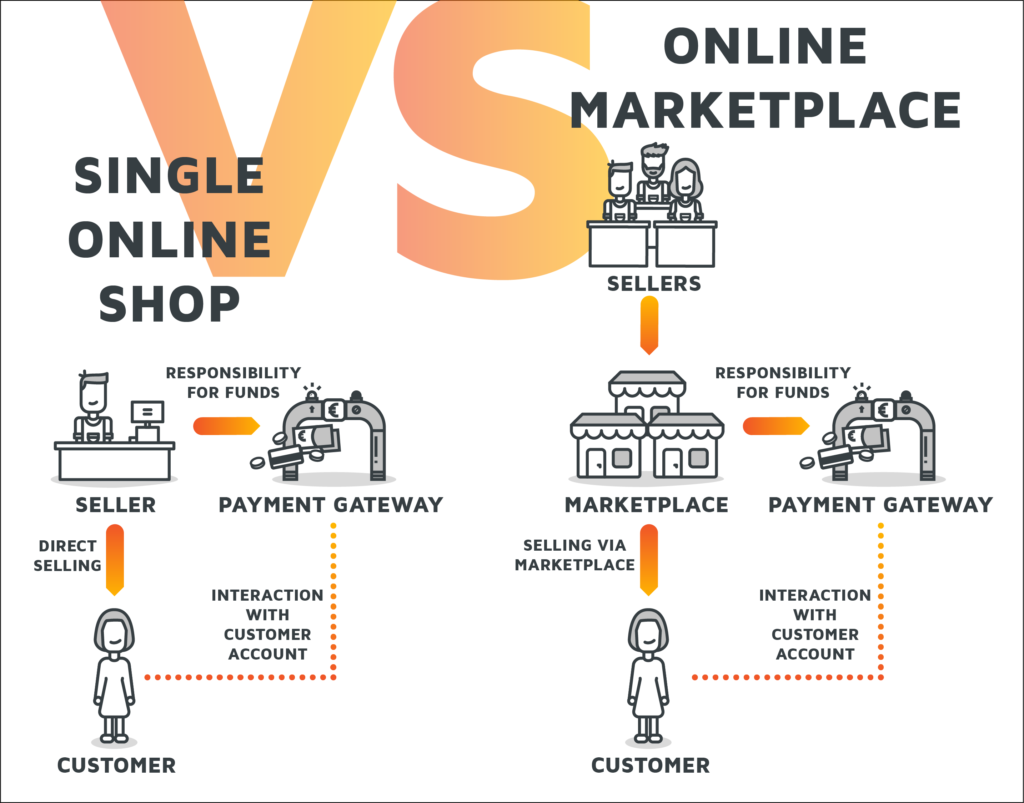 Critical for the success of the leading e-commerce platforms were features not provided by existing online merchants, e.g.:
Access to a large number of products, e.g. Amazon is offering 3bn products across 11 different marketplaces
Maximum customer convenience
Focus on driving further customers and sellers to the platform
Building ecosystems
Global offering
2. Additional Requirements for Platforms
While typical payment gateways focus on efficient payment processing and connecting to a large number of acquirers and payment schemes, platforms have additional requirements.
Seller Onboarding
The onboarding of merchants is a critical and time-consuming activity for platforms. Only with a significant number of merchants selling products, a marketplace platform becomes relevant. Therefore it is required that the onboarding of sellers is done automatically via suitable APIs.
Yet, the onboarding process is usually not a single process. Instead, it requires different steps going back and forth. It is essential that an incremental onboarding is supported which allows Sellers to complete the process in several independent steps.
Payout
The payouts to sellers is a crucial task for marketplaces, which needs to be highly scalable considering thousands of partners active on large platforms. In addition, enabling automated payouts with flexible splitting models is equally mandatory for payment gateways in online marketplace environments.
Digital Workflows
Experts talk continuously about digitalization. But strangely for certain platforms, the provision of original paper documents are still required by payment providers which are reducing the acceptance rate of sellers. Modern payment gateways provide suitable APIs enabling upload and verification of documents.
3. Market Situation
While there are several thousand payment providers around the globe, only a few of them offer convenient solutions for marketplaces. Some payment methods, such as PayPal, introduce rather inconvenient workflows making it challenging for platforms to provide a great customer experience. And a good merchant experience, respectively.
Leading Providers
During the last years, Adyen (adyen.com) and Stripe (stripe.com) focused on solutions for platforms and created leading different products supporting the needs of marketplaces.
Especially interesting is the Stripe product "custom connect", which enables marketplace platforms to perform their business without releasing the used-payment providers' name. It's a big advantage for platforms as it increases customer convenience.
Other Providers
Most traditional payment providers have identified platforms as an additional sales vertical. Therefore they expanded their existing product portfolio to support marketplace payments.
Unfortunately, such payment solutions are mostly based on existing solutions that were built with a different focus, e.g. traditional credit card processing. As a result, they offer only mediocre solutions for platforms.
New Market Entrants
Encouraged by the growing number of platforms certain new initiatives have launched to address the payment needs of marketplaces. Offerings such as Mangopay (mangopay.com) and SwitchPay (www.switchpay.cc) were started by platforms in need of suitable payment solutions and soon offered their portfolio to external clients. As these new software products were developed with marketplaces in mind, they do support the growth of such platforms much better than established players.
4. Team
Starting to build and operate payment solutions is a long-term project. This requires a strong team, whose members should have experience in payments and complementary skills.
Mixed Experience Profiles
No one can divest themselves from their background and their overall mindset. If you have focused your career on building mobile payment solutions, it will take time to adapt to card- or wallet-based technology and processes. Mutual respect is a mandatory requirement for successful initiatives.
Setting up a team of 2-3 experts supported by a number of juniors will help to leverage competencies while adapting new and fresh ideas. Especially the juniors without industry experience are of high importance. They may not have gone through years of hacks, industry developments, etc. but they start with fresh minds and are able to create innovative shortcuts, where well-established experts likely follow traditional rules.
Fast Decision-Making
This is a very general but nonetheless valuable topic to discuss. Many projects fail because of bad compromises or delayed decisions. For example, it's not a good idea to establish partnerships, which can block each other because all parties have identical voting rights.
As a general recommendation: it is more important to make fast decisions with all information available. Have a maximum of three iterations and not discuss yourself to death. There is always time to fix errors afterwards but a missed opportunity might not return so soon.
Scalability
Selecting the right team also means to find out how long your shared journey will last. If you work with entrepreneurs from the startup scene it will be challenging to grow your project to a corporate level as this requires a different mindset and working style. Put your team together in such a way that you bring experience to your target client's environment or you can at least acquire it.
Customer Support
Similar to invoicing, customer support does not sound exciting. Yet high quality and timely responses will be an essential part of your success. Right from day one of your productive activities, you should consider the following:
Introduce a helpdesk system, such as Zendesk, to allow professional communication channels from the get-go. This investment will be worth its while; overcrowded E-mail boxes which are not read, and which do not allow performance monitoring is not an option.
Train your support team continuously about your product and its features. Customer support is your first line of sales and an essential part of your team.
Build strong communication between development and support teams. The transparent and efficient flow of information has a direct impact on service levels and customer satisfaction.
5. Regulatory Background
Building a technical payment gateway is a wide-reaching and focused business but it will also limit your commercial capabilities. Enriching a payment gateway with features to support financial processes, e.g. account balances, settlement and payout features will multiply the value of your solution.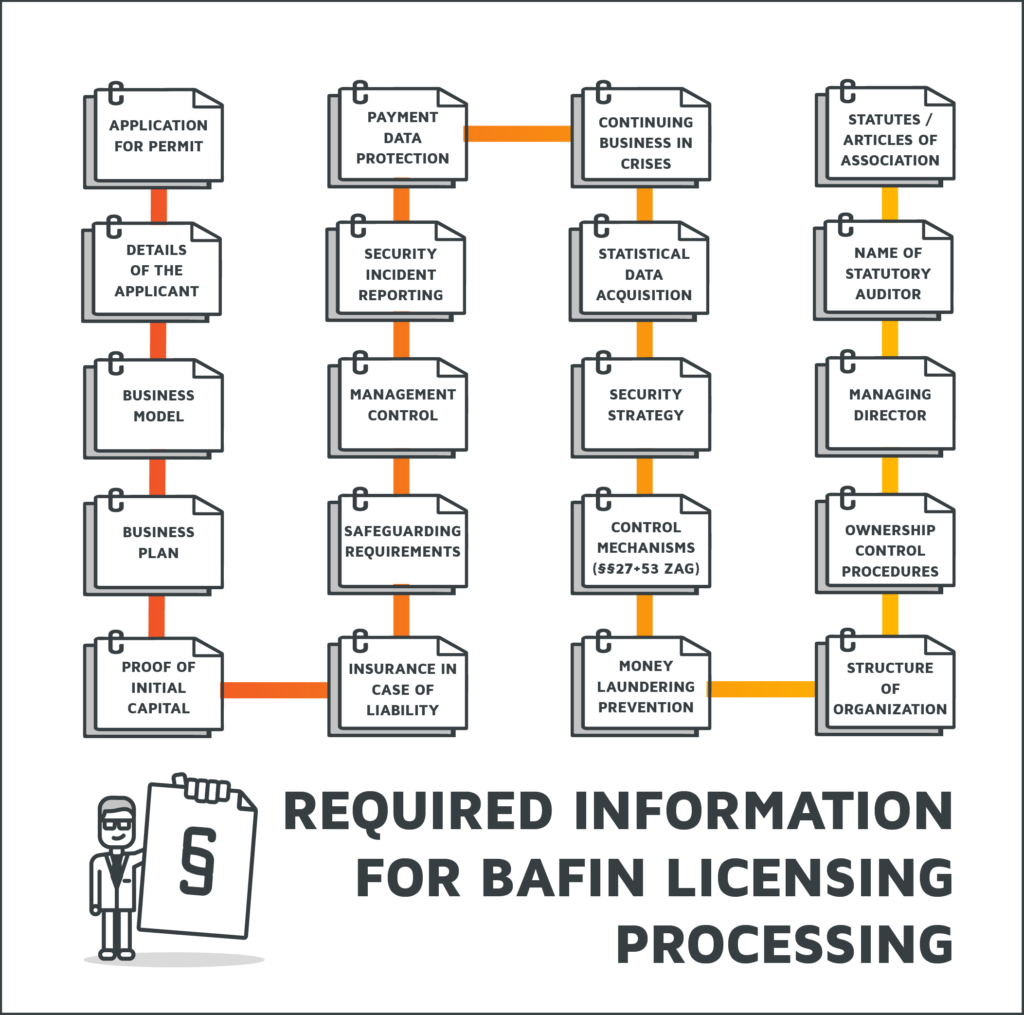 Financial Regulation
A financial license, which is issued by a national regulator such as BaFin in Germany or CSFF in Luxemburg, is required if you want to accept, hold and transfer funds on behalf of third parties. While the licensing process is seen by many as an extensive and arduous process, it can be completed within 6-9 months if carefully prepared.
While this all is connected to essential investments, the license will increase the trust level and open new business opportunities for you and your marketplace.
Regulated Platforms
As marketplace platforms want to provide a full service to customers and merchants, payment is one of the essential services which needs to be offered. Therefore, leading companies such as Amazon started to establish separate legal entities providing financial services. This enabled them to fully control onboarding and payment processes. It provides a strong competitive advantage compared to companies which need to rely on partners.
Scheme Partnerships
Once ramping up your transactions it will be essential to cooperate closely with card schemes such as Visa and MasterCard, to stay well informed about the technical, process or regulatory changes, which might happen on a regular basis.
All schemes have established specific programs for service providers such as gateways enabling them to be listed by card schemes increasing the trustworthiness and seriousness of the gateway provider. Especially for platform gateways, it will be essential to stay well connected in order to receive new or updated information fast.
Summary
Payments are one of the areas of business which seems highly standardized and automated at first glance. But it becomes more and more complex with every single step you move into it.
In addition to simply developing the application, one needs to keep many factors and aspects of payment businesses in mind. They reach from the operating model to the product features, target clients and regulatory requirements.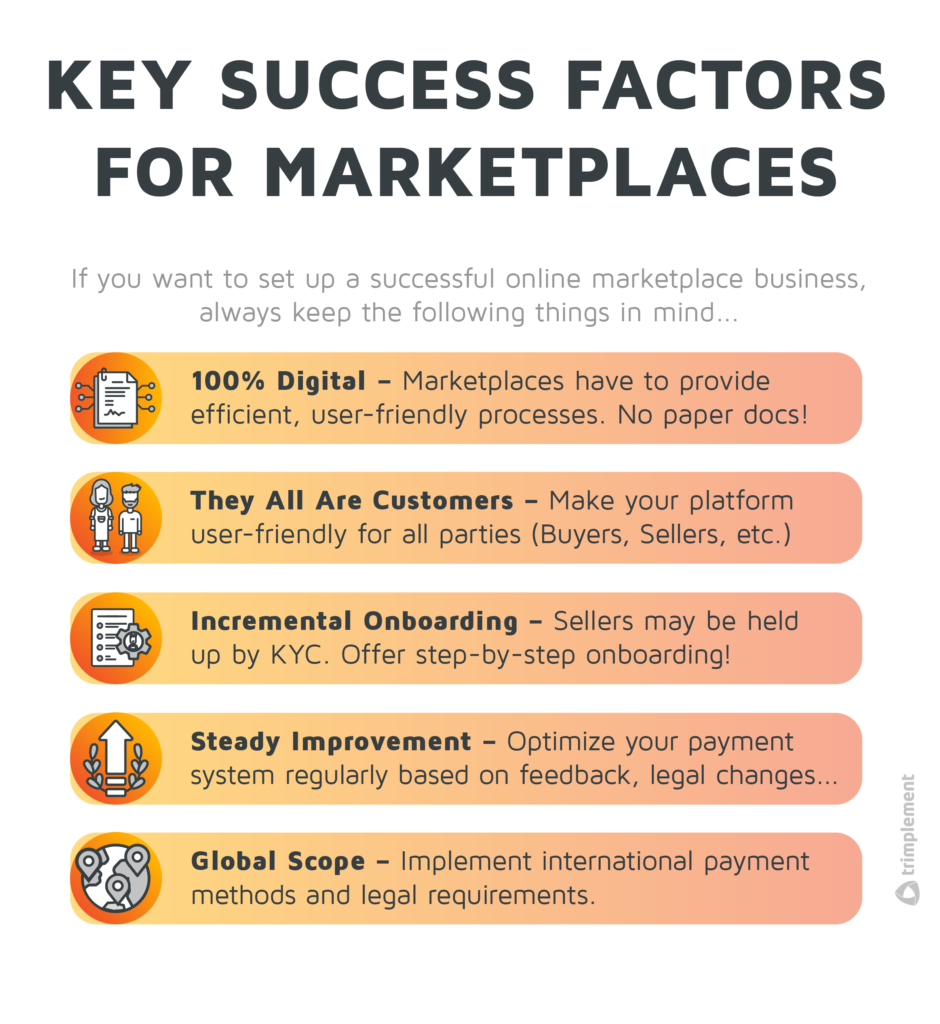 With the rise of e-commerce platforms additional requirements, e.g. merchant onboarding and payouts, need to be considered to provide suitable solutions.
Due to this complexity and the variety of topics to consider as well as new trends, the payment industry still offers tremendous opportunities for new market entrants.
Established players might have more potential compared to new entrants, but focused and powerful initiatives will for sure acquire market shares from legacy companies.